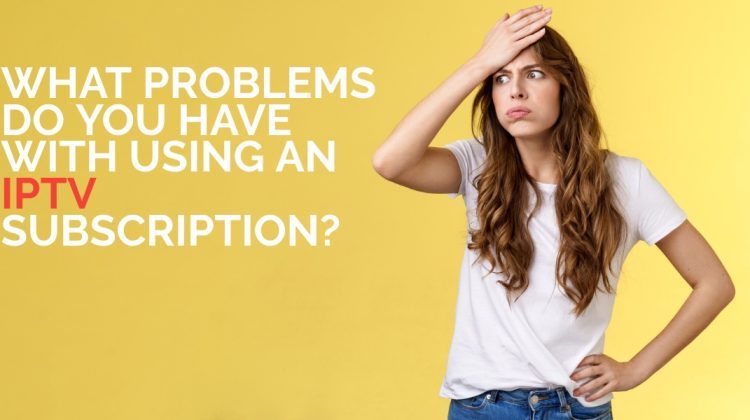 NEW IPTV Subscription Problems- What problems do you have with using it in 2024?
NEW IPTV Subscription Problems- What problems do you have with using it in 2024?
While IPTV subscriptions offer a fantastic way to access a wide range of content, users may encounter some common issues during their usage:
Buffering and Streaming Quality: One of the most common issues is buffering, where the content pauses or takes time to load, affecting the smooth streaming experience. This problem can be caused by a slow internet connection or overloaded servers on the IPTV provider's end.

Channel Reliability: Some IPTV providers may face channel outages or downtime due to technical issues, server maintenance, or copyright infringement concerns. This can lead to temporary disruptions in accessing certain channels.
What Problems Do You Have With Using An IPTV Subscription?
Compatibility with Devices: Certain IPTV services may not be compatible with all devices, leading to limitations in accessing content on specific platforms. Users might need to switch between different devices to watch their favorite channels.

Customer Support: Inconsistent or inadequate customer support can be frustrating when users encounter technical difficulties or need assistance with their subscriptions.

Legal and Copyright Concerns: Using unlicensed or unauthorized IPTV services may lead to copyright infringement issues, and users might unknowingly be exposed to legal consequences.
IPTV subscription Problems
Payment and Subscription Management: Billing issues, payment errors, or difficulty managing subscriptions can sometimes cause inconvenience for users.

Content Availability: Depending on the IPTV provider, some content might be region-locked or unavailable due to licensing restrictions, limiting the selection of channels and shows.

App Instability: Some IPTV apps may be prone to crashes or bugs, affecting the overall user experience.

To mitigate these problems, users should research and choose reputable IPTV providers, ensure a stable internet connection, and opt for legal and licensed services. Regularly checking for updates, seeking customer reviews, and testing trial versions can also help in finding a more reliable IPTV experience.